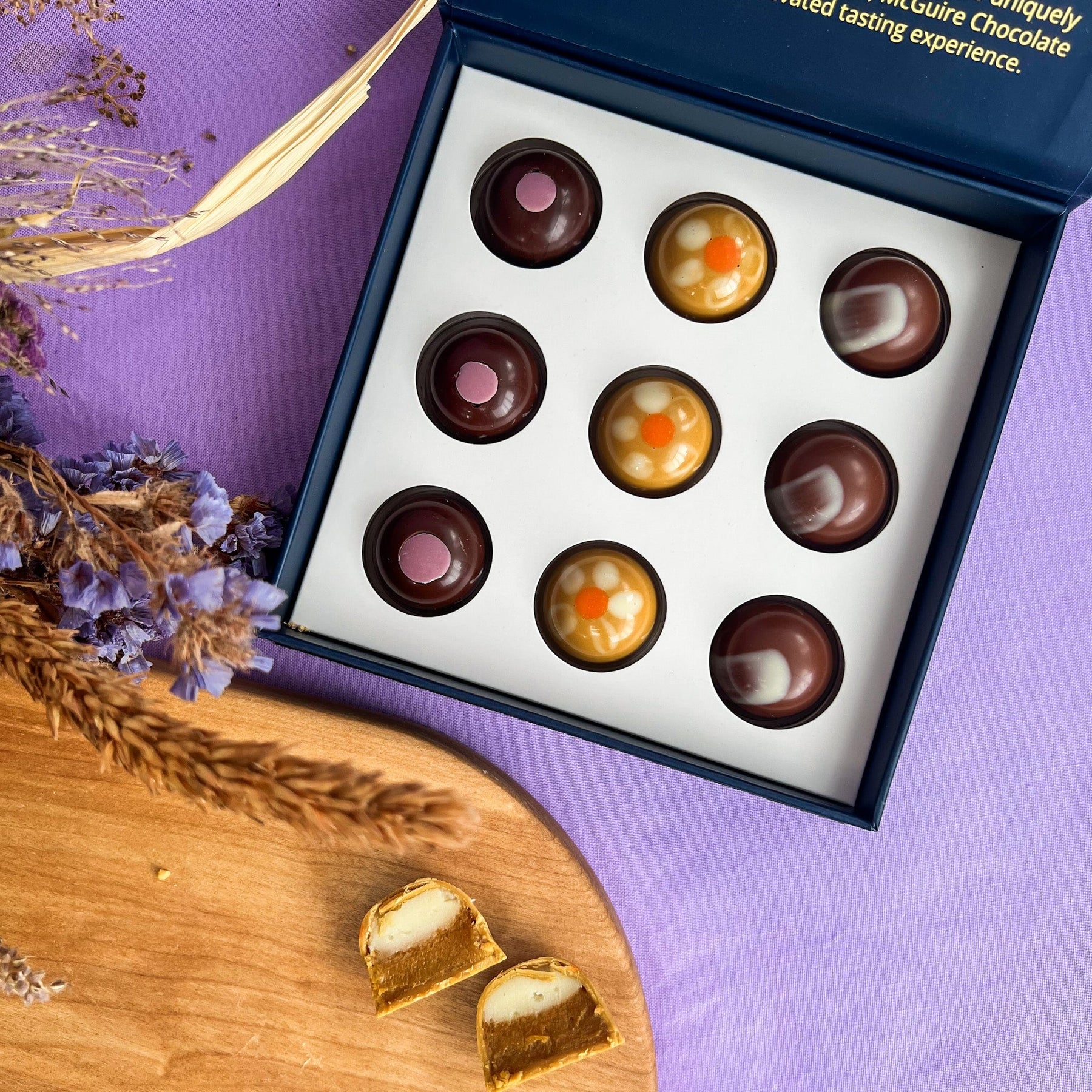 Carrot Cake 9 pc Truffle Box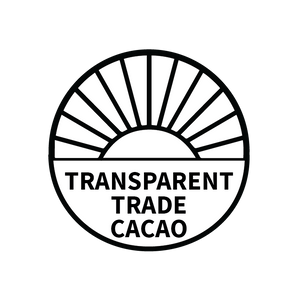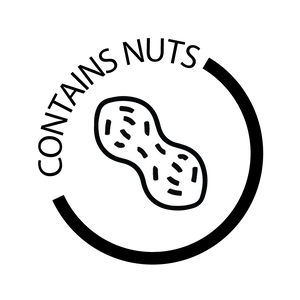 Each box contains three rows of handcrafted bonbons. The truffles presented are:

1) Milk chocolate salted caramel

Origin: Kokoa Kamili, Tanzania
52% milk chocolate as the shell and filled with a caramel made with the same luxurious milk chocolate.

2) Single origin dark chocolate: Bejofo Estate, Madagascar

The same single origin dark chocolate can be found in the shell and filling of this truffle. The chocolate has a natural red jam flavour which comes from the flavourful dark chocolate.

3) Spring Flowers

Our award-winning carrot cake white chocolate has been transformed into a truffle. The layers of carrot cake and cream cheese ganache provide perfect little bites of carrot cake.
Pickup currently unavailable at McGuire Chocolate
Carrot Cake 9 pc Truffle Box
McGuire Chocolate
Pickup currently unavailable
174 Water Street
St. Andrews NB E5B 1B2
Canada
+15068144321
Made to Savour


All the chocolate used, in the shells, fillings and decorations of all our truffles, is made at our little shop in Saint Andrews, New Brunswick.
We actively source transparently traded cacao from small farms around the world.  Then we roast, shell, and grind these cacao beans with premium ingredients to create world-class chocolate.
Each box presents our bean-to-bar chocolate transformed into mindfully crafted truffles that deliver an impactful flavour. 
From single-origin dark or milk chocolate to uniquely infused white chocolate creations, McGuire Chocolate truffles provides an elevated tasting experience.
Best Before information:
We use only fresh ingredients without any preservatives so truffles should be enjoyed as soon as possible.  We recommend within a week of receiving them to get the optimal experience.  
The date we put on the box is the Best Before of the cream-based ganaches.  Caramel filled truffles remain stable for much longer so if you are saving some for later, caramels are your safest best.  
Ingredients: Cacao beans*, Cane sugar*, Cacao butter*, Whole milk powder, Cream, Carrots, Cream Cheese, Pecans, Butter, Honey*, Sea salt, Spices.
Contains: Milk, Nuts. May contain: Peanuts.
Ingrédients: Fèves de cacao*, Sucre de canne*, Beurre de cacao*, Poudre de lait entier, Crème, Carottes, Fromage à la crème, Noix de pécan, Beurre, Miel*, Sel marin, Épices.
Contient: lait, fruits à coque. Peut contenir: Arachides.
* Certified organic / Certifié biologique